With Polkadot's uniqueness and flexibility, its Dot token has become one of the most widely held cryptocurrency in crypto funds. With these four additional offers, only time will tell where they go next. Yes, they now have Moonbeam, Moonriver, Astar, and Acala added to their project of parachain offering.
As cross-chain interoperability protocol Polkadot (DOT) continues to grow, several projects built upon its framework are seeing major price gains.
One of Polkadot's Latest Ecosystem Additions – Moonbeam
Moonbeam (GLMR) is a smart contract platform compatible with the Ethereum Virtual Machine (EVM) that functions as a Polkadot parachain.
The project goes beyond Ethereum's base features by also offering staking, on-chain governance and cross-chain integrations.
Back in January, Moonbeam raised over $900 million in DOT tokens during a crowdloan campaign.
Moonbeam saw its price rise by over 100% from $2.97 to $5.94 in the last several days. After correcting, GLMR remains up 12.26% on the day and trading for $5.22.
One of Polkadot's Latest Ecosystem Additions – Moonriver
Also seeing gains is Moonbeam's sister project Moonriver (MOVR), a smart contract platform that features complete Ethereum compatibility. The project aims to make it easy to use popular developer tools to build or redeploy projects based on the Solidity programming language, utilizing the Ethereum Virtual Machine (EVM) so developers can efficiently port their projects over to Moonriver.
Moonriver initially rose by 36.1% from $64.17 to a peak of $87.36, but has since corrected and is down by 4.34% today to $78.23.
One of Polkadot's Latest Ecosystem Additions – Astar
Open-source, multi-chain smart contract platform Astar (ASTR) is also on the rise. The project connects layer-1 blockchains through the Polkadot ecosystem via the Astar Network, with capabilities ranging from decentralized finance, non-fungible tokens and decentralized autonomous organizations.
Its utility token ASTR offers staking rewards, transaction fees, and on-chain governance.
A week ago Astar was priced at $0.12, before surging by 125% to a peak of $0.27 on Friday. ASTR has corrected in recent days and is currently down 7.05% on the day with a price of $0.20.
One of Polkadot's Latest Ecosystem Additions – Acala
The fourth DOT-based success story is the decentralized finance (DeFi) network Acala (ACA), which powers the ecosystem of the aUSD (AUSD) stablecoin.
The network offers "micro" gas fees and utility token ACA rewards node providers as well as being used for governance.
Acala has been surging over the past week, jumping by 57% from a low of $1.24 to $1.95 on Saturday. After some choppy price action, ACA is back up 9% today and has held on to most of its gains, currently valued at $1.79.
Crypto analytics firm Messari pointed out that Polkadot's DOT is currently the most widely held token among crypto investment funds, plus other fundamental developments.
"Polkadot's native token DOT is a utility and governance token used for participating in governance, transaction fees, security via staking, and bonding for parachain slots. As of March 2022, DOT is the most commonly held asset among crypto funds.
Polkadot's unique architecture paired with the flexibility of Substrate has attracted the second largest developer community. Now that parachains are live and the massive [venture capital] funding is secured, the fruits of the developers' labor are accessible to the masses."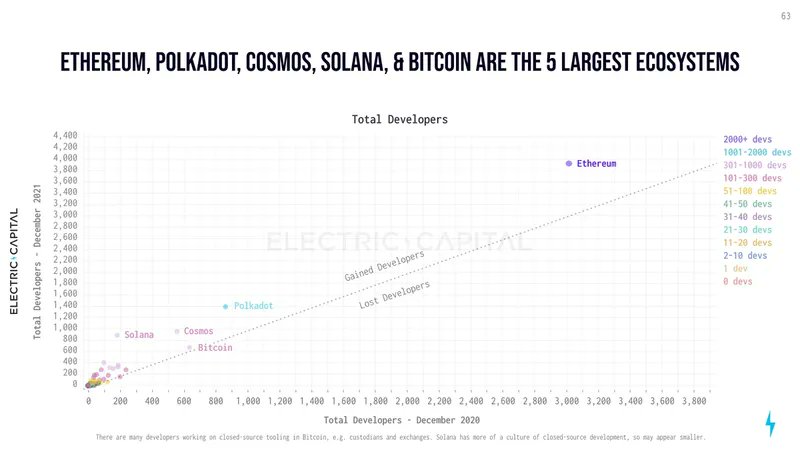 Polkadot recently completed its 13th parachain auction. These highly selective auctions involve users bidding crypto assets during determined amounts of time to see which network will receive a parachain slot, a custom blockchain that confirms transactional accuracy.
At time of writing, Polkadot is down 4.54% and trading for $22.05.
Disclaimer: Although the material contained in this website was prepared based on information from public and private sources that AstarBeacon.com believes to be reliable, no representation, warranty or undertaking, stated or implied, is given as to the accuracy of the information contained herein, and AstarBeacon.com expressly disclaims any liability for the accuracy and completeness of the information contained in this website.
Featured Image: Shutterstock/Alberto Andrei Rosu/Nikelser Kate